I didn't take the time to attend Affiliate Summit West 2012 this year. So imagine my surprise this morning, when a friend of mine, Florian from KissMyAds,  sent me a picture. Look it's me in the background! So I'm virtually present at the Clickbank booth with the video contribution I made for the digital dream contest.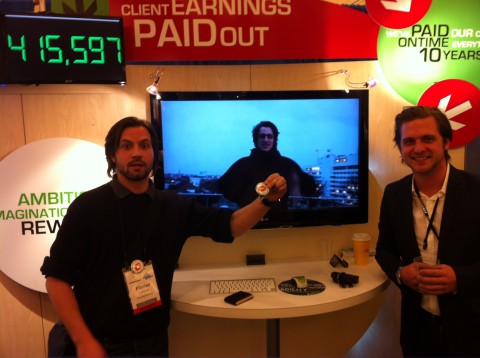 It was a quick snapshoot since a had no script, it was just a few hours before 2012 and we were preparing a new-years eve-party for our friends. My 9-year-old son was so nice to be my camera operator in exchange I promised to set off some fireworks. As the contest is being extended I will submit a second video with more insights about how I got started in affiliate business and tipps for beginners.
Thanks Florian and enjoy Las Vegas!